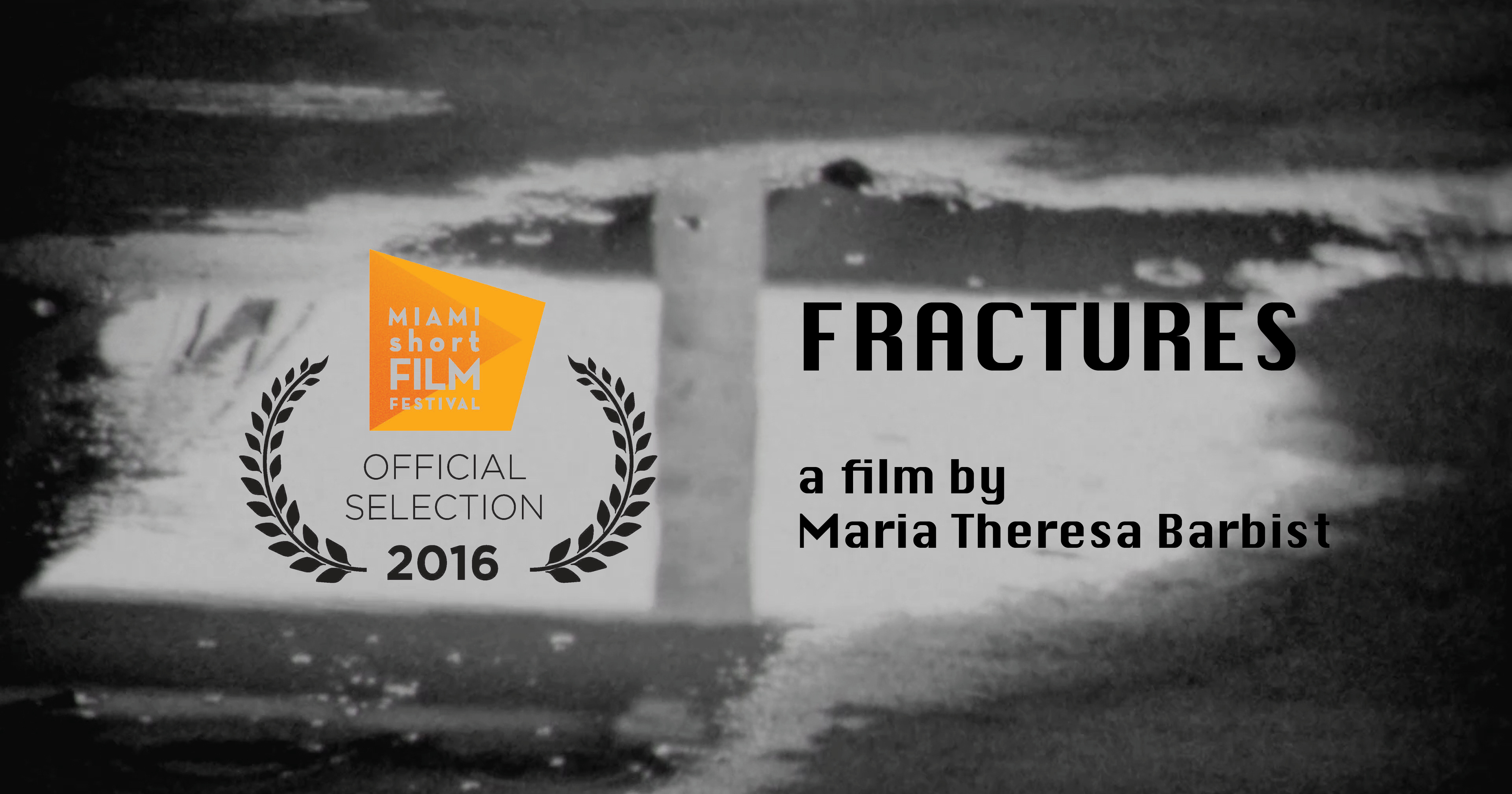 FRACTURES (2016) 
Directed by Maria Theresa Barbist
Super 8, digitally transferred, sound, 4:35 min

'It might not be a love letter, but it's definitely a thank you card.' Images of rain falling heavy on the streets, palm trees dancing in the wind, interwoven brutalist structures, and airplanes cutting through the frame. Paired with the classic, "The Blue Danube" by Johann Strauss II crudely played by the filmmaker on her accordion, Barbist is schlepping Austrian traditions – somehow elevating the mundane being built in haste. About the making of the film she says: 'Through the act of filming I'm rendering unknown territory into familiar surroundings, in a way it's making myself at home.'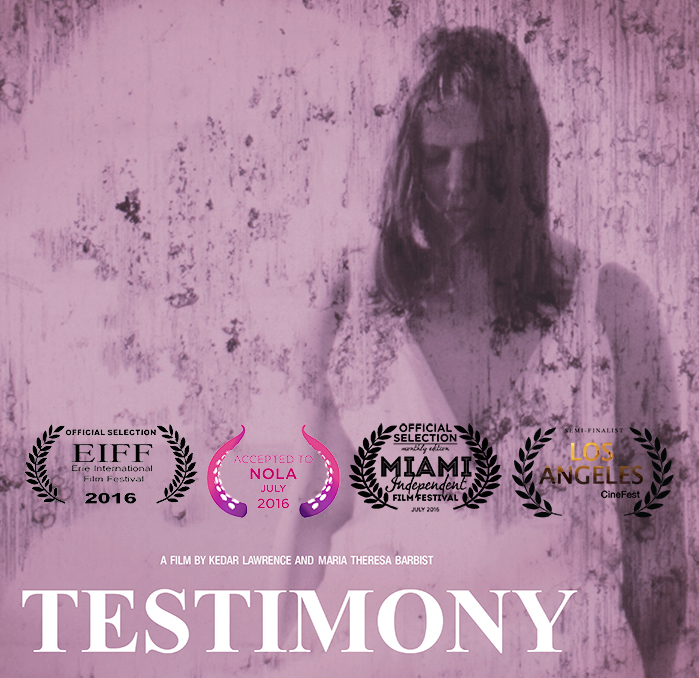 TESTIMONY (2014) 
Directed by Kedar Lawrence and Maria Theresa Barbist
16 mm, digitally transferred, sound, 6:01 min
Testimony portrays the protagonist's inner struggle to reconcile with traumatic experiences of a past life and their consequences for the present self. Through movement and voice, we observe her transformation from victim to survivor – culminating in a dance of liberation. Shot on 16mm film in a seemingly surreal landscape in Marin county, the washed out black and white images seduce the viewer onto a dreamlike stage where the unconscious mind rules.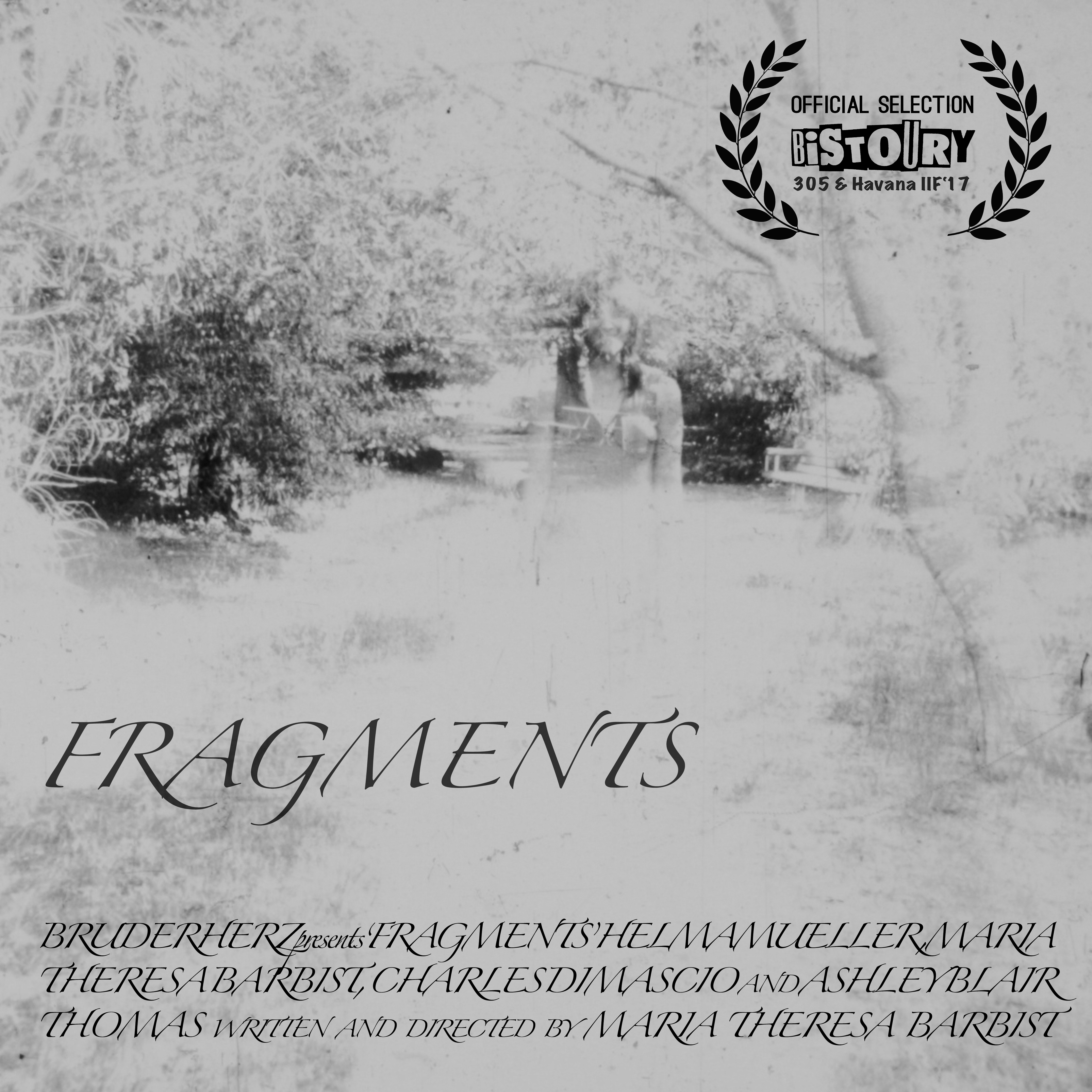 FRAGMENTS (2014)
Directed by Maria Theresa Barbist
16 mm, digitally transferred, sound, 6:03 min
'Fragments' functions as a personal ode to a time of change, creation and healing, playfully investigating the elements of nature, the basics of human existence (Dasein), and the dynamics of intra- and interpersonal relationships.